Frank-E-oke
The karaoke show where YOU get to be the star.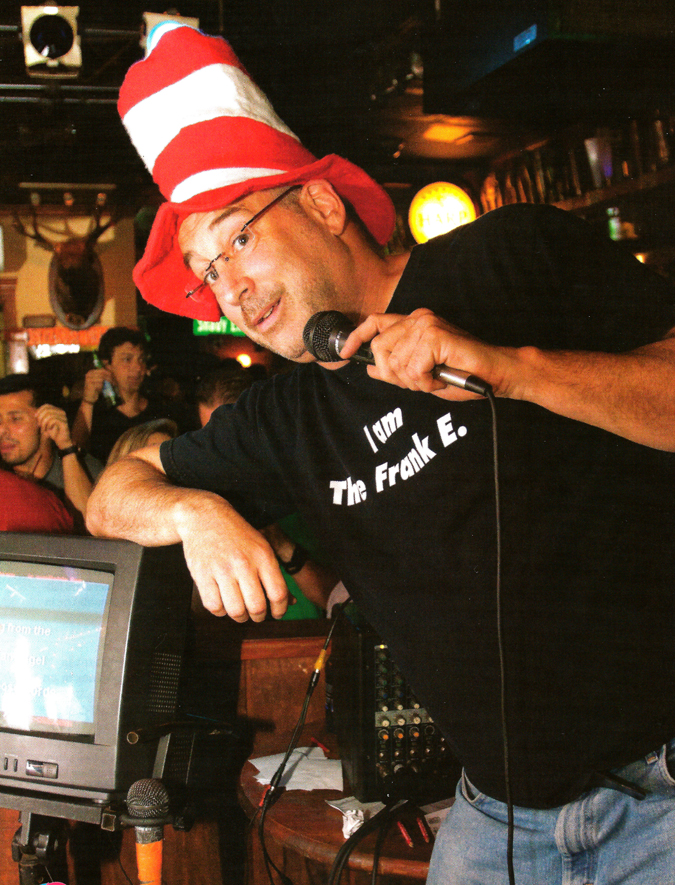 The BEST way to find out if we have your song is to just ask your host. They can look it up digitaly in the blink of an eye. But if you need insperation, and want to read thgough an old school, here are the Frank-E-oke on-line digital copies of our book(s)






This is the MAIN song book.
sorted by artist.

It contains All the American / English songs, plus a few in German, Dutch, Hebrew, Greek & Italian.
This list, though extencive, is NOT everything we have. If you don't find your song here, it's still worth it to ask you KJ tonight.


---


Songs in Japanese
mostly Anime



---
Songs in Spanish
---
Songs in Portuguese
---

This online version of the book saves 16,000 pages worth of trees each year. We are very proud of this effort.



home