Frank-E-oke
The karaoke show where YOU get to be the star.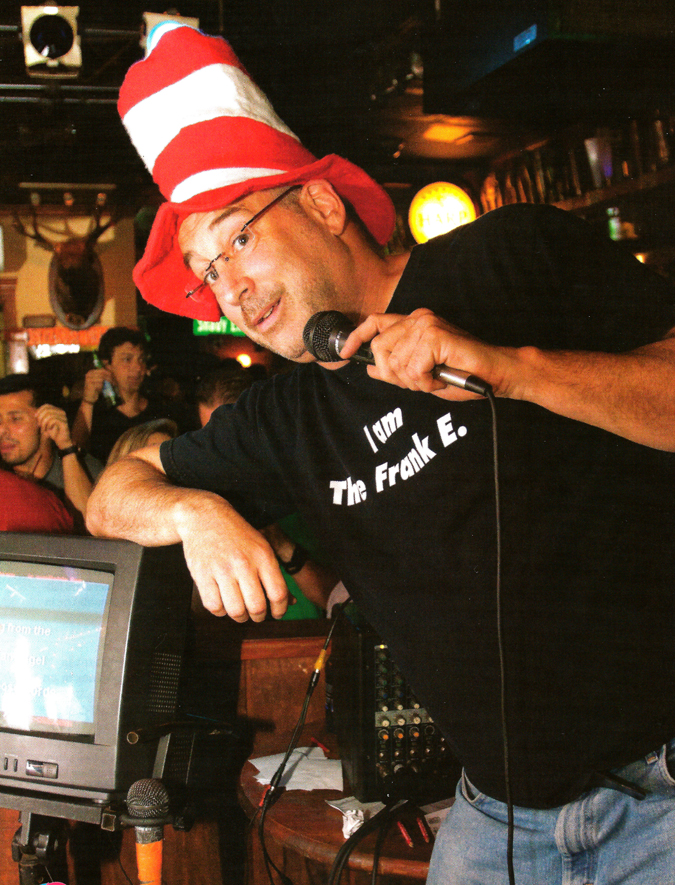 Providing entertainment for the home, pub, or corporate event.

People always ask me, "Hey Frank E, where can I meet you, where can I see your show,
where can I sing?"

Well, since our karaoke shows are all about YOU being the star, the following is a list of current pub shows open to the public.

You can choose from
6 different karaoke shows
2 different Music Bingo shows
&
3 Trivia on Tap shows
a week!

all shows feature a
99,625 song library





making us one of the biggest & best books in town

We promise, "If we actually don't have your song, we'll get it for you with in two weeks. No charge."